What Does Hyundai Mean?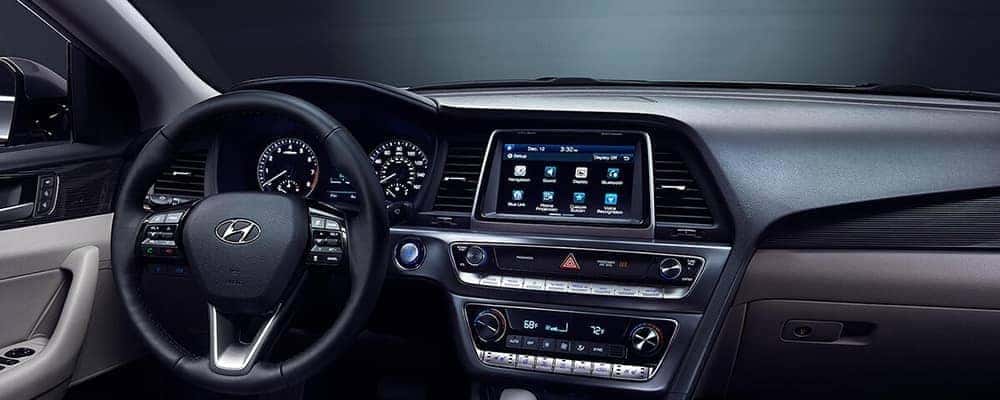 Are you a fan of Hyundai vehicles like the Elantra or Santa Fe and interested in learning more about the history of the brand? Perhaps you want to find out why the Hyundai logo looks the way it does. Well, let the experts here at Hyundai of Asheville explain the Hyundai meaning and other interesting facts. And, of course, if you have questions about anything we cover below, you can always contact us for more information!
What is the Meaning of "Hyundai" in English?
To answer this, we must first ask, "Where is Hyundai from?" Well, Hyundai is actually a Korean-based manufacturer, and its name, of course, comes from the Korean language. In English, "Hyundai" translates to "modernity," and while the name was picked way back in 1947 when Hyundai was first starting as a construction company, it still applies to the current-day automobile manufacturer! "New Thinking, New Possibilities" is the current slogan for Hyundai, which takes the meaning of the word and twists it into the company's overall mission.
How Do You Say "Hyundai?"
For this question, it actually may depend on where you live. In Korea, the correct pronunciation is "hyun-day," as if it rhymes with the English word, "Sunday." Many people here in the states pronounce it this way as well, except with perhaps less emphasis on the "y" in Hyundai. However, if you're across the pond in the U.K., you may hear people pronounce it as "High-un-dye." This is simply the most common way that people in the U.K. say it, and even official U.K. Hyundai commercials pronounce it this way.
What Does the Hyundai Logo Mean?
The current Hyundai logo is fairly simple, with just a slanted silver "H." However, there are some hidden meanings in the logo:
The logo leans to the right to suggest an active motion, which aligns with the translation of modernity and the company's slogan.
The logo is actually supposed to resemble a silhouette of two people shaking hands, which represents the company's commitment to customer satisfaction.
The silver oval that surrounds the "H" could be interpreted to symbolize the global expansion of Hyundai.
Learn More with Hyundai of Asheville
Now that you've gotten a better sense of what Hyundai stands for, you can trust that any Hyundai model will up to the brand's legacy. Be sure to check out our entire new and used vehicle inventories! We hope to see you soon at our Asheville dealership, which is located near Hendersonville and Weaverville! While you're still here, check out our guide to how long oil changes should take, compare the Hyundai Tucson vs. Nissan Rogue, read the 2020 Hyundai Tucson reviews, find out what "buy here pay here" financing is, and discover some of the great things to do in Asheville this fall.
More From Hyundai of Asheville
Newly designed in 2021, the Hyundai Santa Fe brings a new level of luxury to the Hyundai SUV lineup. With up to 72.1 cubic feet of cargo space and a suite of interior features, the 2021 Hyundai Santa Fe is the perfect vehicle for growing families or Weaverville drivers who want some extra space…

The 2021 Hyundai Elantra is a compact sedan that offers a suite of interior features, easy driveability, and efficient performance while you run your errands or take your commute through Weaverville. With an EPA-Estimated 43 mpg highway, drivers will spend more time on the road and less time at their local gas station. Explore…

The 2021 Hyundai Tucson is a compact SUV that offers enhanced capability and a suite of interior features for your daily drives through Weaverville. With a comprehensive set of entertainment, navigation, and premium seating materials, the Hyundai Tucson interior will give drivers a comfortable and connected ride no matter where the road takes them. Learn…