Fall Activities in Asheville, NC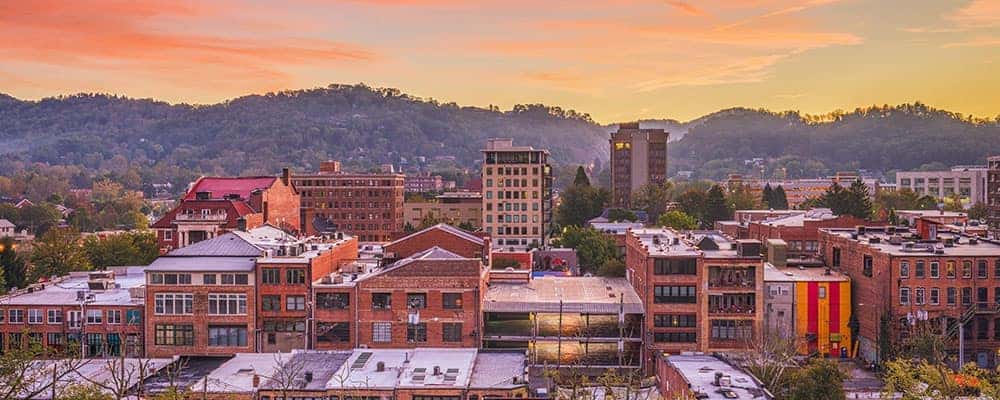 Are you located in Black Mountain or Hendersonville and searching for things to do around the area this fall? When you come to Asheville, you can find plenty of awesome activities and events from September through November! Fall activities in Asheville, NC this fall include events like the Vintage Market Days of Asheville®, the Cruise 'In Car Show, and more! Let the friendly folks at Hyundai of Asheville introduce you to all of the most exciting and awesome things to do in Asheville, NC this fall! Then, read about our favorite breakfast places to visit in Asheville to make sure you start the day on a full stomach!
Asheville Outlets Presents: Cruise 'In Car Show
First up on our list of interesting fall activities in Asheville, we have the monthly Cruise 'In Car Show, which takes place on the middle Sunday of every month from May until November. Located behind the Food Court at Asheville Outlets, this free car show will be held on September 15, October 20, and November 17 this fall, and you can feast your eyes on a display of vintage cars and motorcycles.
Asheville Quilt Show
Taking place from September 27-29 at the Davis Event Center in Fletcher, NC, the Asheville Quilt Show will feature over 300 quilts entered from around the country. Admission is cheap at only $7, and you get to see who will be the big winner of the weekend, as there is $10,000 in prize money to give away! There are also quilting demonstrations, auctions, exhibits, dozens of vendors, gift shops, and, of course, quilts on sale.
Making Strides Against Breast Cancer 5K Walk
For a great cause, residents of Asheville as well as anyone else interested should join this amazing Breast Cancer 5K Walk, which will be held on October 12 at Pack Square Park in downtown Asheville. The event will be free, although any donations are of course accepted and encouraged. Registrations will begin at 9 a.m. that morning and the actual walk will start at 10 a.m.
Vintage Market Days® of Asheville
From November 1-3, you can come to the WNC Ag Center in nearby Fletcher, NC to see all that this vintage market has to offer! Speaking of what's offered, if you come to Vintage Market Days of Asheville, then you can find vendors selling antiques, jewelry, clothing, home decor, and more! Come out and score some amazing finds at this awesome event.
Discover More About Asheville with Hyundai of Asheville
Now that you know about some of the awesome things to do in Asheville, NC this fall, make sure to mark your calendars so you don't forget! And, if you're going to be in town anytime this fall, make sure you take a look at the best Italian restaurants this city has to offer! You can also contact us for more recommendations, to read the 2020 Hyundai Tucson reviews, or a lesson on how to say "Hyundai," and don't forget to take a look at our inventory of new and pre-owned vehicles.