Best Italian Restaurants in Asheville, NC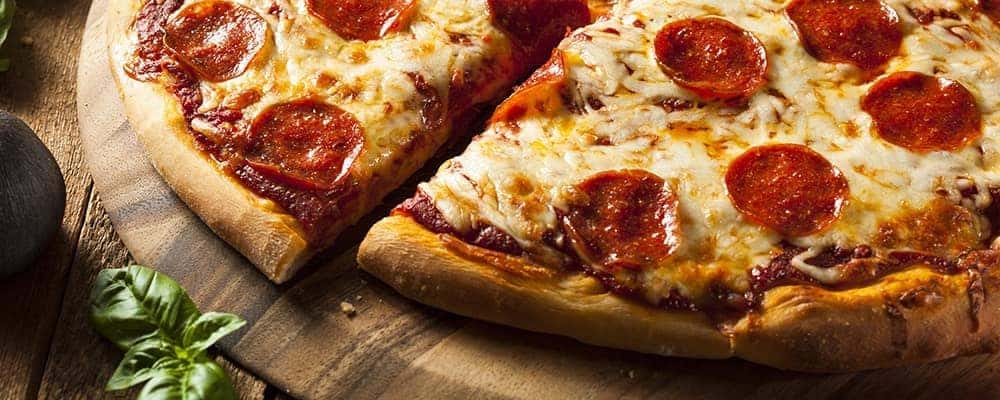 Are you searching for the best Italian food in Asheville, NC? Whether you're coming from Black Mountain, Hendersonville, or just visiting the area, you'll find some amazing Italian restaurants in Asheville. To help you choose where to get the best pizza or pasta dish, the friendly and knowledgeable staff at Hyundai of Asheville have created a list of their favorite Italian restaurants in Asheville, NC. Learn all about Chiesa, Strada Italiano, and more great Italian restaurants below!
Easily among the best Italian restaurants in all of North Carolina, Chiesa serves up incredible Italian dishes you won't want to miss! Located in the Montford neighborhood and serving the community since 2014, Chiesa (which is Italian for "church") was opened as an Italian restaurant by Newton Clark. You may find Clark socializing with guests when you stop in to try any of his restaurant's best dishes, including the mozzarella-stuffed Italian meatballs, house-made cheese-stuffed ravioli, and chicken marsala. Their menu changes seasonally, so be sure to come back every few months to discover the fresh delicacies you can find!
Located in the center of downtown Asheville, the next Italian restaurant on our list is Cucina 24. Opened in 2008 by owner and chef Brian Canipelli, this popular spot offers up fresh ingredients in their signature dishes. The menu at Cucina 24 is brimming with selections you'll be dying to try, including their wood-roasted zucchini parmigiana, cucumber & agretti salad, and interesting selection of specialty pizzas. If you're over 21 and you come to Cucina 24 in Asheville, you should also try one of their delicious specialty mixed drinks!
Next up on our list chronicling the best Italian restaurants in Asheville, NC, we're highlighting the ever-popular Strada Italiano. Located in downtown Asheville, Strada Italiano succeeds in providing its guests with a Italian homestyle environment, and the extremely friendly staff here makes the experience all the better. Strada's large menu does a great job of representing dishes that come from every corner of Italy, highlighting the secret family recipes of chef Anthony Cerrato. If you're looking for some of the best pizza in Asheville, Strada is the place to go, but they also have a menu brimming with other delicacies including pasta as well as fish and chicken selections.
If you're looking for great Italian food, you definitely can't go wrong with a place called "Vinnie's!" The last stop on our list sources its recipes from the Italian neighborhoods in New York, like Brooklyn and the Bronx, and serves everything up fresh right here in Asheville, NC. At Vinnie's, you can expect to find an exuberant atmosphere, friendly nice staff, and so much great food that you'll be hard-pressed to pick just one entree. But we really recommend coming to Vinnie's on Wednesday night, when you can try their fresh-made gnocchi. You may not find better gnocchi in all of North Carolina!
Discover More about Asheville, NC with Hyundai of Asheville
So, any of these Italian restaurants in Asheville got you ready for a dinner with the family, or perhaps even a date night? Any of the choices we listed out above is guaranteed to impress! When you're looking for the best breakfast places in Asheville to go to or the most fun things to do in Asheville this fall, get there inside a new, used, or certified pre-owned vehicle from Hyundai of Asheville—the latest 2020 Hyundai Elantra SE packs quite a punch. Our dealership is just a short drive from Weaverville, so contact us and schedule a test drive today! While you're still here, take a look at our expert guide to oil changes and learn about the Hyundai Blue Link system. You can also read our guide to the meaning and pronunciation of "Hyundai," and compare the Hyundai Tucson vs. Nissan Rogue.