Explore the Lineup of Hybrid Hyundai Cars in Asheville, NC
If you're a driver in the Asheville, NC area and are on the lookout for an incredible car that's as efficient as it is stylish and feature-filled, then look no further than right here at Hyundai of Asheville! We pride ourselves on offering some serious high-quality and reliable vehicles, and we even offer a selection of hybrid cars for those of you looking to get on the greener side of the automotive fence.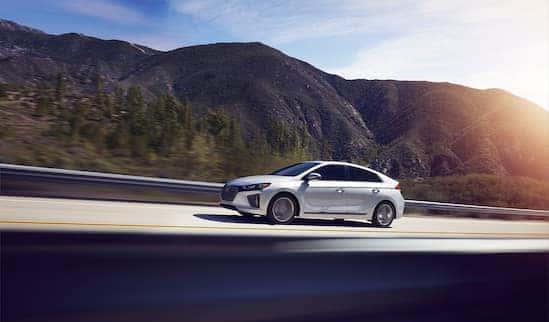 For those of you that desire the look of a traditional vehicle with all the benefits of a hybrid engine, then the Hyundai Sonata Hybrid is an excellent choice. Boasting a similar appeal as it's gasoline-powered sibling, the Sonata Hybrid also provides you with an EPA-estimated 45 miles per gallon!
If you're more interested in a vehicle that's been built to be a hybrid from the get-go, then the new Hyundai Ioniq Hybrid will fit the bill. With a hatchback body style and tons of cargo space and modern tech, the Ioniq Hybrid also boasts a truly exceptional EPA-estimated fuel efficiency of 57 miles per gallon in the city and 59 miles per gallon on the highway! You'll be passing the pumps more than ever before.
Ready to learn more? Come out to see us here in Asheville and explore our selection of hybrid Hyundai models and prepare to be amazed! We hope to see you soon and help you find the green machine of your dreams. Plus, while you're still here, learn more about the Hyundai brand including the meaning behind its name!