2020 Hyundai Santa Fe Reviews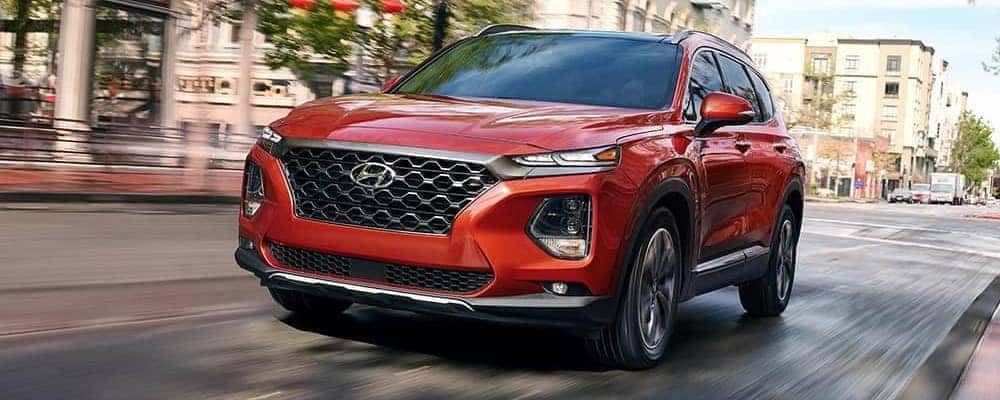 Fresh off the success of its 2019 redesign, the 2020 Hyundai Santa Fe continues to enhance this model's reputation as a versatile, comfortable SUV. This is apparent to anyone that reads the many Hyundai SUV reviews gathered below by Hyundai of Asheville. Get an expert opinion on your next Asheville vehicle by reading the Hyundai Santa Fe reviews below!
US News Review: Hyundai Santa Fe
To get an overall sense of how the Santa Fe will improve your Black Mountain drives, the US News review covers the most important areas of the Santa Fe. Ranking the Santa Fe as their #1 Midsize SUV, they write that "it has just about everything most people look for in a vehicle: good gas mileage, a smooth ride, comfortable seats, and a quiet cabin."
Car and Driver Review: Hyundai Santa Fe
The experts at Car and Driver likewise emphasize the overall appeal of the Santa Fe, especially as it has "Excellent value versus rivals." Of the Santa Fe performance they write, "[the engine] supplied sufficient thrust around town and on the highway and never rose above a dull roar when we flattened the gas pedal. The Santa Fe was also relaxed and stable during everyday duties, with just enough agility and steering feedback to satisfy those who enjoy driving."
Edmunds Review: Hyundai Santa Fe
The always-dependable writers at Edmunds single out the perks and features of the Hyundai Santa Fe interior. "This latest-generation Santa Fe has an improved cabin look and feel," writes Edmunds. "And, as is Hyundai's custom, it comes loaded with standard features, many of which come at an extra cost on its competitors." Sounds pretty convincing to us!
MotorTrend 2020 Hyundai Santa Fe Review
Like their peers at Edmunds, the MotorTrend writers admire the interior features of the Santa Fe, like the infotainment center that keeps you connected on Hendersonville drives. They additionally commend the safety and overall value of the Santa Fe in their review, "The Santa Fe's key selling point is value, as it delivers a surprisingly long list of features considering its price point, along with strong warranty protection."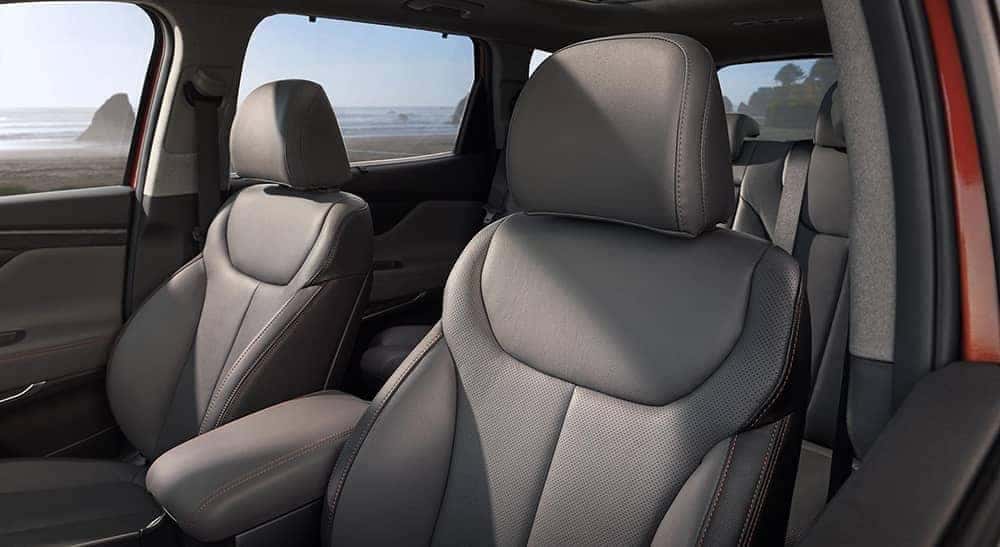 Explore the 2020 Hyundai Santa Fe with Hyundai of Asheville!
If these glowing Hyundai SUV reviews have convinced you to check out the 2020 Hyundai Santa Fe, we wouldn't blame you! At Hyundai of Asheville, we're proud to provide drivers from Asheville to Weaverville with all the information they need for evaluating their future vehicles. Online, you can compare the features and towing capacity of the Hyundai Santa Fe with other Hyundai SUVs or even securely apply for financing! Please contact us today with any questions!